We enjoyed a fun weekend with some fantastic weather. Friday night my friend Jill and I took our kids out for pizza. They played outside for a good hour after dinner. I was a huge pig and ate four slices of pizza and had 2 Blue Moons. I guess that's why I work out, right? I might have had some chocolate cake when I got home, too.
Morgan was at the NCAA tournament in Greensboro and got to witness the big Dook loss. Go Lehigh! This kept showing up on my Facebook news feed and I thought it was pretty funny:
Saturday involved me trying to undo some of Friday night's caloric damage with a Spinning class. The rest of the day was filled with chores, a little work, and an excursion to Target and lululemon. The lulu trip got me in a bit of trouble with a new shirt and shorts.
Tracker shorts (my favorite ever....made for "athletic" legs, which is kind of a nice way of saying chubby, I think).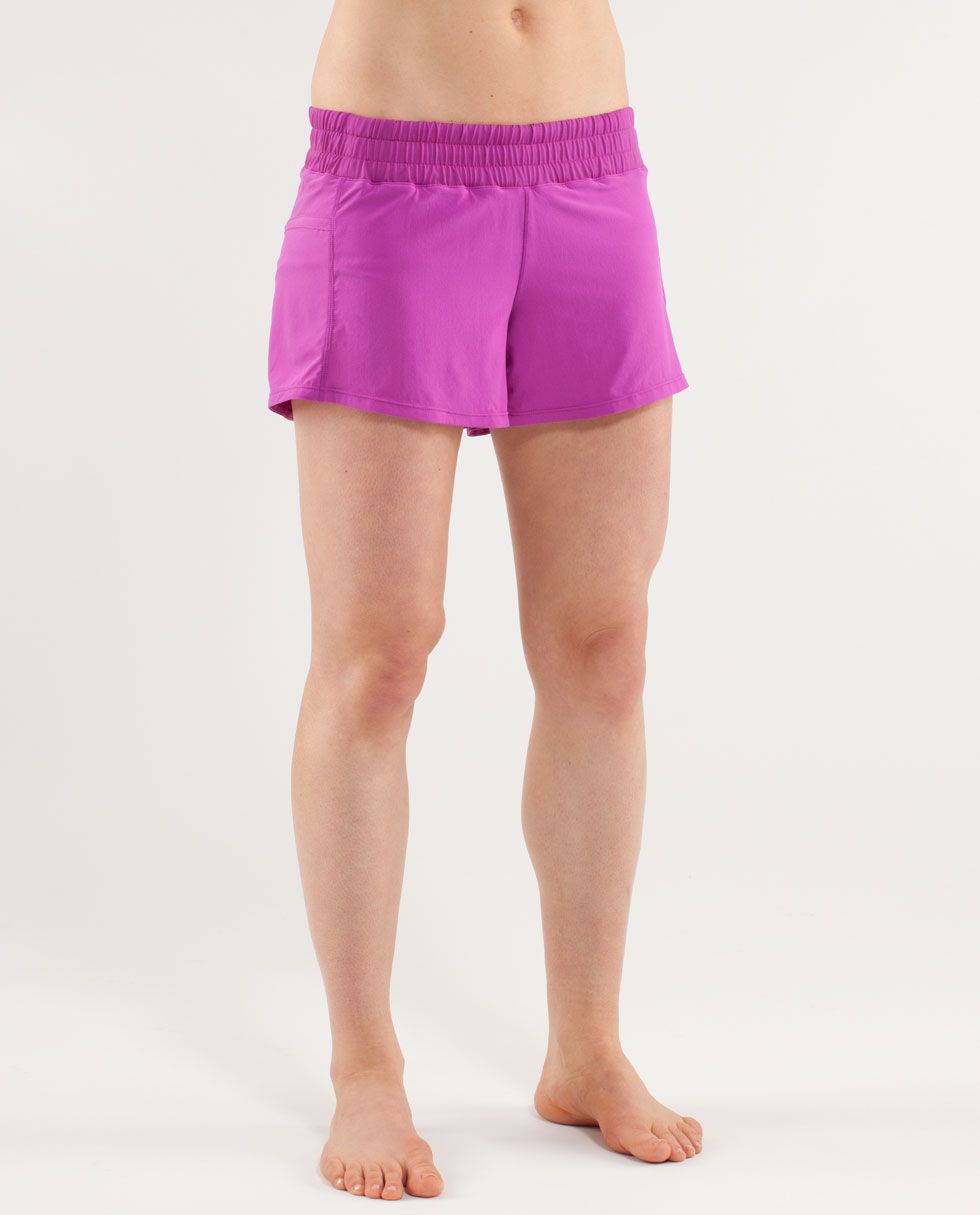 I got these in black a few weeks ago and had to add the ultraviolet to my collection. I also threw in a Swiftly tee in lavender.
I need to stay out of there. I can't seem to leave without making a purchase. However, fun workout clothes do seem to keep me motivated to get to the gym, so I guess I can consider it an investment in my health. Somehow, I don't think Morgan sees it that way. (Sorry, honey).
Yesterday was church, and then we were lucky enough to have tickets for the UNC game in Greensboro. We took the kids to my parents' house, and then headed to the game. We were able to get a quick visit with Morgan's family, including his brother. Got a cute pic of him with Davis:
John is a Duke grad, and he was the one that was gracious enough to give us his NCAA Tournament tickets. He and Davis were well-coordinated in their blues.
The game was great.....big Carolina win. Of course, it's all touch and go now with poor Kendall Marshall's broken wrist. Our seats gave us a good view of all the players.....I just love this Tar Heel team.
Hope all of you had a good weekend, too!