I tried, I really tried. I thought maybe the Emmy Awards would be kind of fun to watch this year, especially with Glee and Modern Family getting so much love. I lasted about an hour, and then it just turned into background noise. I was thrilled that Friday Night Lights finally got the awards it deserved. Connie Britton should have won, too, but at least we got to see Kyle Chandler accept his Emmy.
(An aside: are Eric and Tammy Taylor not just the greatest tv couple? They are the parents I want to be, the friends I want to hang out with. And not seeing a shirtless Tim Riggins every week might just send me into a complete depression. I hear rumors of an FNL movie, though, so all hope is not lost with the show's cancellation).
Okay. Onto Emmy fashion. It was just about as boring as the rest of the show. Lots of red, lots of beige. No real standouts. I had a few favorites, though.
My best dressed of the whole night has to go to Sofia Vergara wearing Vera Wang. She nailed it with color, and that silhouette made her rockin' figure look even better. Jewelry and makeup look great, too. Hollywood glam at its finest.
My runners up are Claire Danes, Evan Rachel Wood (although I HATE her hair), Kristin Wiig and Lea Michele (the back of that dress...omg! love!).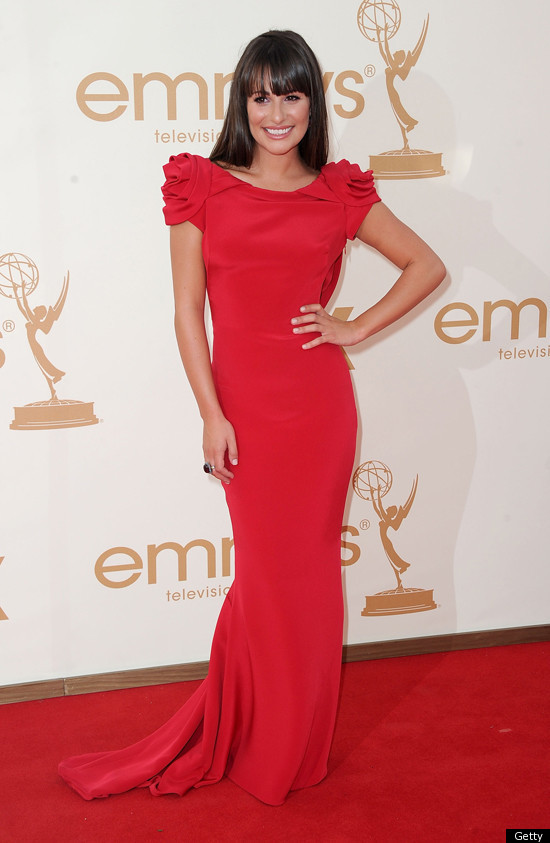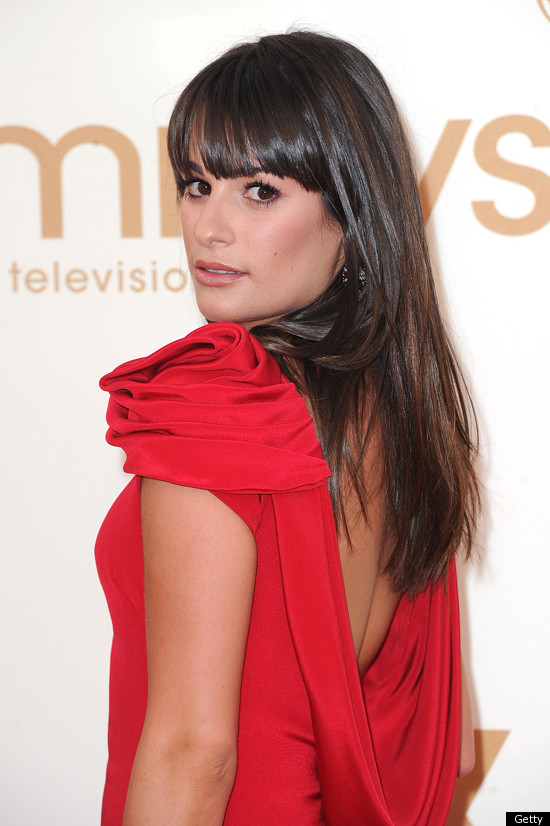 Now, it utterly pains me to say this, but honestly? I really didn't like Gwyneth's midriff-baring dress. AT ALL. It felt like she was trying too hard. Or something. I don't know. I just kind of hated it. I adore her, think she's gorgeous, and certainly has the body to pull off anything. There was something about how the see-through part was cut that I just didn't think was all that flattering. Her makeup looks pretty, though. And the jewelry is great. What was weird to me was that on the red carpet, she said something like, "I'm just realizing my dress is a little see-through." Um? Really? Because the rest of us noticed the second you stepped onto the red carpet.
Anyway, here's the dress: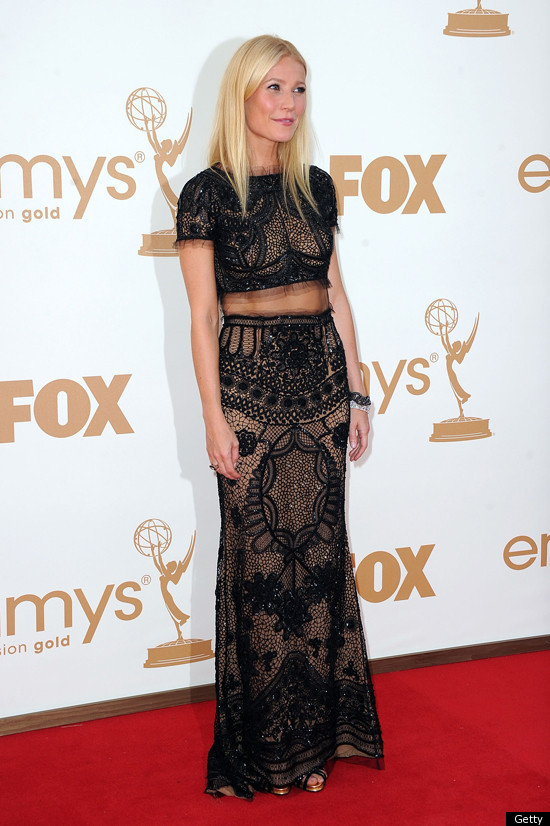 Who did you think had the best and worst looks of the night? Feel free to post in the comments!