Since we're right in the middle of a summer, I thought I'd share a few of my favorite things for the pool and beach.
First up is sunscreen. My kids could be mistaken for Bella and Edward's vampire children. They are that fair. Protecting that skin is top priority for me. I'm super-freaky about putting chemicals on their skin, and Ava's skin is pretty sensitive. My choice for them is Blue Lizard Baby SPF 30. It's a physical sunscreen containing zinc oxide and titanium dioxide. It works well, and I feel good knowing that I'm not putting weird chemicals all over them. I recently purchased a gallon of the stuff. I know it seems like overkill, but it was a great deal and really, we go through a LOT of sunscreen. Drugstore.com sells it by the gallon. They recently had buy 1, get one 50% off, so I split that deal with a friend.
I'm not quite as fair as they are, and despite knowing the dangers of the sun, I like to get a little color. And, my poor body has been slathered in chemical sunscreens all my life, so I use Banana Boat Sport SPF 15 on my body.
It's good at the pool, the beach, the tennis courts.....the sport formula is great, and goes on really nicely.
For my face, I go higher on the SPF. My choice there is Neutrogena Sport Face SPF 70. Non-greasy, not white, just good sunscreen.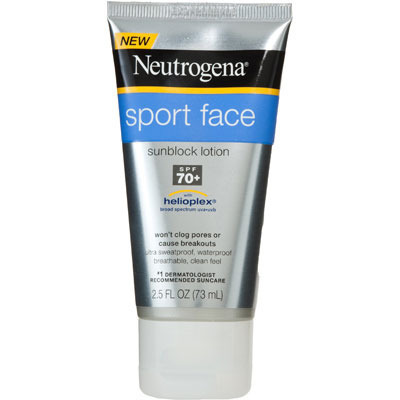 Now, we all know we need something cute in which to tote all this sunscreen around in, right? Not to mention the 3 or 4 towels, pool toys, snacks, etc. that much accompany us to the pool. I love my
Four Buoys Bag from Scout.
It's HUGE. Maybe too huge sometimes, but really, it's nice to only have one bag to carry.
A couple of weeks ago, the company offered 25% off all red, white, and blue items, so I ordered this
Play Girl Tote
for tennis, which I really like:
Speaking of bags, just this morning, I ordered a cute summer tote for Ava from Pottery Barn Kids. They're having a pretty good sale, and I got this bag for $20 (free shipping). I think it will be great for swim team, overnights, etc.
If you have your own pool/beach favorites, I'd love to hear about them in the comments!